---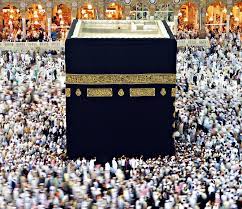 The Practice of Prayers in Five Times, finding moments of peace and reflection, can be a challenge in the hustle and bustle of our daily lives. Yet, for billions of Muslims around the world, the five daily prayers, also known as Salah, offer a unique opportunity for regularity, mindfulness, and spiritual connection. These prayers aren't just acts of worship of Allah (SWT); they are a profound lesson in the importance of maintaining regularity in our lives. We will explore how the five daily prayers teach us the value of consistency and discipline.
The Daily Routine
The foundation of Islam is built on regularity and discipline, and the daily prayers epitomize this principle. These five prayers occur at specific times of the day: Fajr (before sunrise), Dhuhr (midday), Asr (afternoon), Maghrib (just after sunset), and Isha (nightfall). However, this structured routine ensures that Muslims have several opportunities throughout the day to pause and connect with their faith. Prayer is the shield against evil deeds and bad habits. Allah Almighty says in the Noble Quran: "Verily, prayer restrains (oneself) from shameful and unjust deed"(Quran, 29:45
A Reminder of Priorities
The daily prayers serve as a constant reminder of one's faith and priorities. No matter how busy life gets, Muslims are encouraged to take a break and offer their prayers. It serves as a way to reorient one's focus away from the material world and towards the spiritual.
Discipline and Time Management
Regular prayer requires meticulous time management. Missing a prayer can disrupt the entire daily schedule, teaching the importance of discipline and punctuality. This can extend to other aspects of life, helping individuals become more organized and efficient.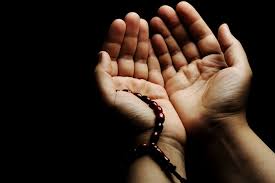 Self-Awareness and Reflection
The Messenger of Allah (PBUH) said, "On the Day of Judgment, a slave will be questioned about his prayers first. If his prayers are good, his other deeds will be good, too. If his prayers are bad, his other deeds will be bad, too."(Tabarani, Targhib). The five daily prayers are not only a physical ritual but also a mental and spiritual exercise. During Salah, Muslims recite verses from the Qur'an, engage in supplication, and reflect on their lives. As a result, This regular self-awareness fosters personal growth, as individuals are encouraged to acknowledge their mistakes, seek forgiveness, and strive for self-improvement.
A Connection with the Divine
The regularity of daily prayers fosters a strong and continuous connection with the divine. By engaging in these acts of worship multiple times daily, Muslims can maintain a profound spiritual connection, finding solace and strength in their faith, even during life's most challenging moments.
Building Resilience
Regularly performing the five daily prayers, regardless of the circumstances, builds resilience. Whether it's at work, in school, or while travelling, a practicing Muslim finds a way to pray, teaching adaptability and commitment to their faith.
Conclusion
The five daily prayers in Islam are not just religious obligations but valuable lessons in regularity, discipline, and mindfulness. They provide a consistent framework for personal growth and spiritual connection. While these prayers are deeply rooted in the Islamic faith, their lessons in regularity can be applied by anyone seeking a more balanced and disciplined life. In a world that often seems chaotic and unpredictable, the regularity of daily prayers offers a grounding force, reminding us of the importance of consistency and the pursuit of a meaningful, purposeful life.