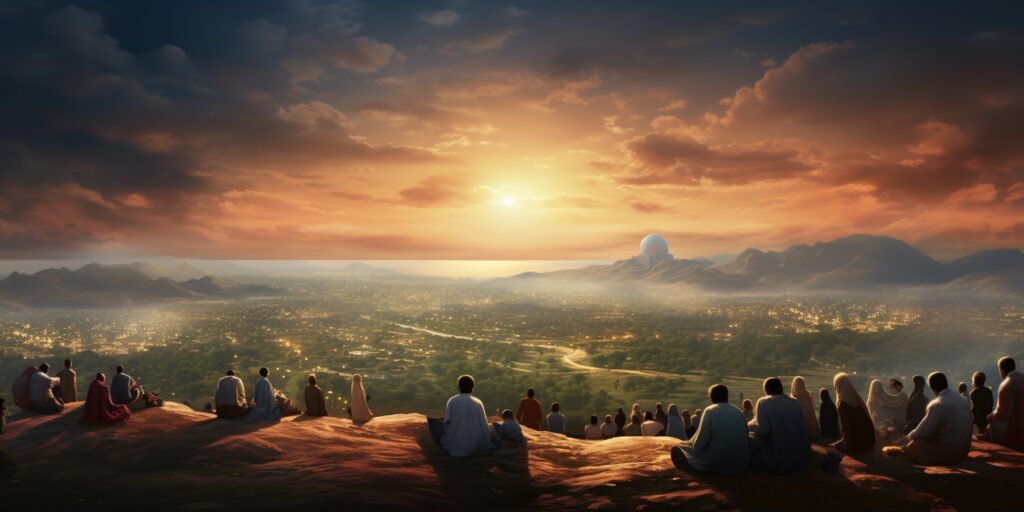 Vision: Fostering a United Global Muslim Community through Digital Empowerment
At Prayers Connect Inc., our vision is to revolutionize the way the Muslim community interacts with technology in their spiritual journey. We strive to be the leading digital platform that not only connects Muslims globally but also serves as a cornerstone in their religious and communal life. Our goal is to create a world where every Muslim, regardless of location, has easy access to comprehensive mosque information, prayer times, and community resources. We envision a future where technology is a bridge, bringing together the Ummah in a shared space of faith, learning, and mutual support, thereby strengthening the bonds of the global Muslim community.
Mission: Enhancing Islamic Practice through Technology and Community Engagement
Our mission at Prayers Connect Inc. is to provide an innovative and comprehensive digital platform that:
Builds a Global Mosque Database: Establishing Prayers Connect as the primary and most trusted source for mosque information worldwide, surpassing mainstream platforms by offering authentic, Muslim-centric data.

Delivers Accurate Prayer and Iqamah Times: Ensuring Muslims everywhere have access to precise prayer schedules, fostering punctuality and consistency in their religious observances.

Empowers Mosque Management: Offering a robust mosque management system that enables mosque administrators to effectively manage their operations, communicate with their communities and provide timely updates and notices.
Expands Future Services: Developing a suite of services including white-labeled websites for individual mosques, a dedicated social media platform for Muslims, comprehensive mosque ERP systems, and resources for Islamic events and community living.
Facilitates Community Fundraising: Enabling mosques to efficiently raise funds for various causes, thereby supporting the financial sustainability and growth of Muslim communities.

Connects the Ummah: Aiming to create a global network of mosque-goers, fostering a sense of unity and brotherhood among Muslims worldwide
At Prayers Connect Inc., we are committed to using technology as a tool to enhance the spiritual and communal life of Muslims, helping them to lead more fulfilling Islamic lives in the modern world.